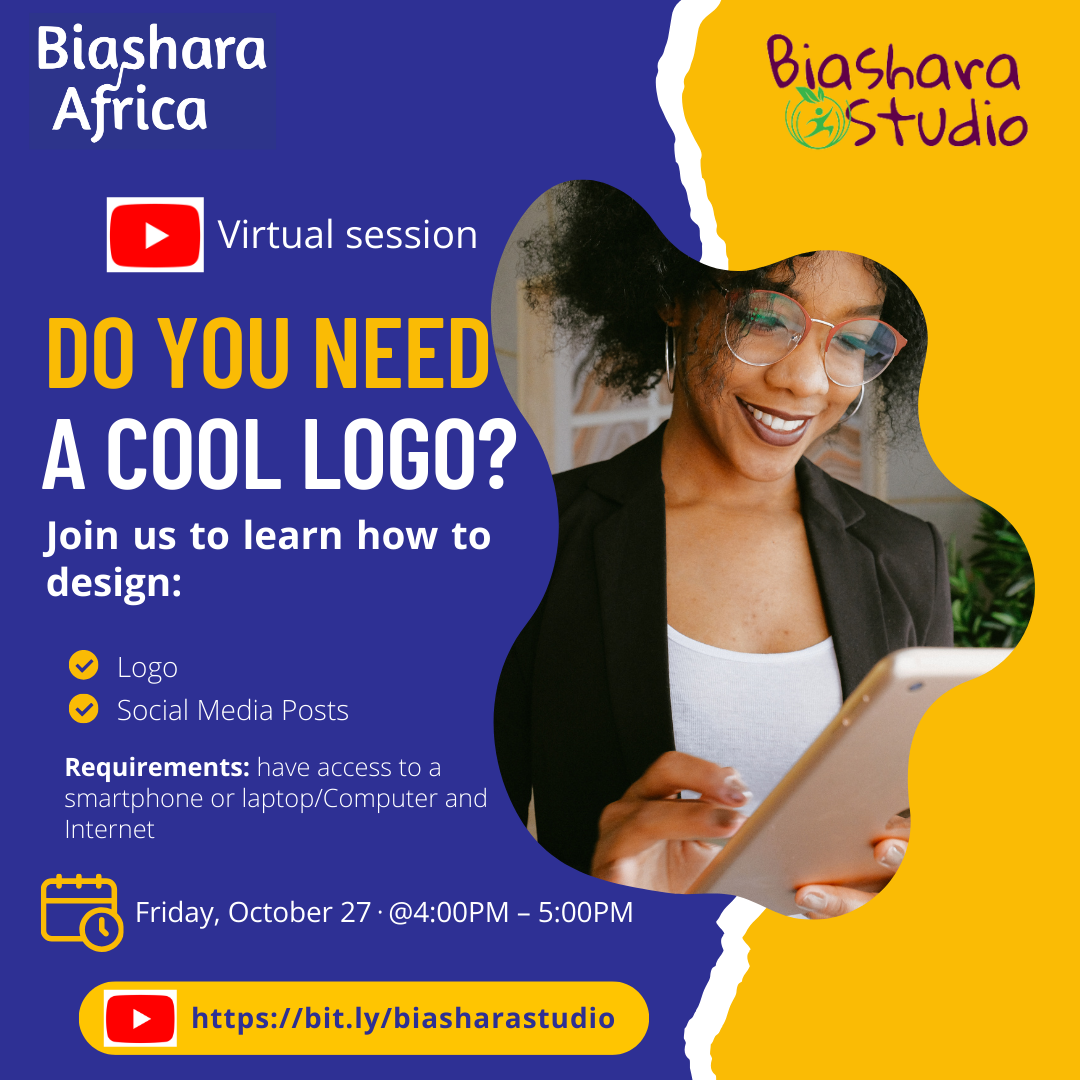 Designing your Small Business Visual Content – Logo and Social Media Posts
Designing visual content for your small business, such as logos and social media posts, is crucial for establishing a strong brand identity and attracting customers. During this session we will learn how to design your business logo and Social media posts.
Your logo is the visual representation of your brand and should be memorable and reflective of your business.
Social media posts offer a cost-effective and efficient way for small businesses to increase brand visibility, engage with customers, and drive sales. It allows you to showcase your products or services, build brand loyalty, and stay competitive in today's digital landscape.
Date & Time:
Friday, October 27⋅@4:00PM – 5:00PM Kenyan Time
Venue: YouTube
The session is brought to you by Biashara Studio, a Small Business Studio designed to help Small Business Owners with their branding and marketing needs.
#SmallBusinessDesign #smallbusinessbranding #smallbusinessmarketing #smallbusinessgrowth #BiasharaStudio