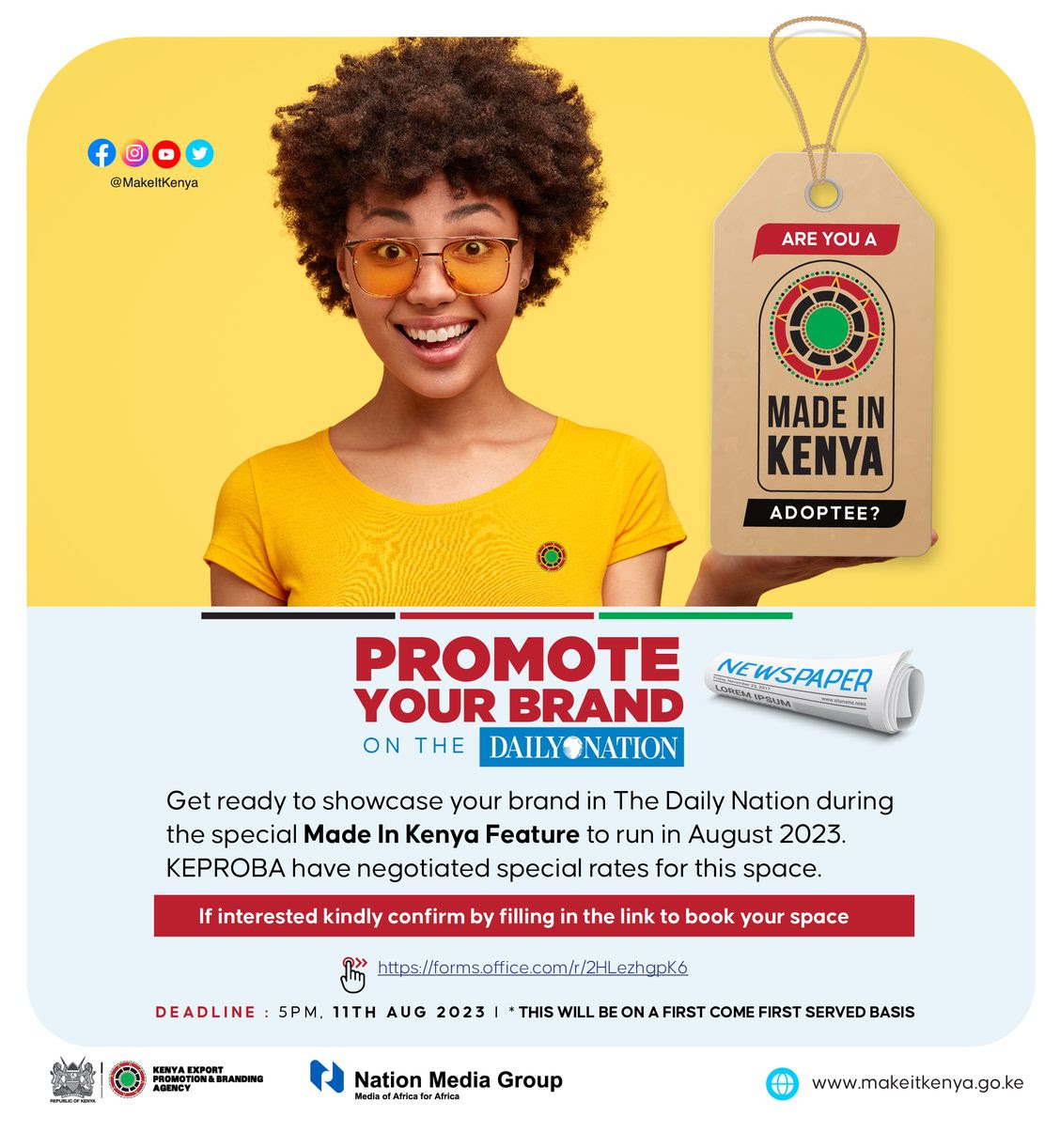 From Kenya Export Promotion and Branding Agency
Express Your Interest to Advertise with the Daily Nation and Nation Media Group digital platforms on Friday 18th August 2023.
The Kenya Export Promotion and Branding Agency in partnership with the Nation Media Group will be running a special feature in the Daily Nation on 18th August 2023 on Made In Kenya. We invite you to express your interest to advertise your brand on Daily Nation.
You are requested to express your interest by filling out the form below by 5:00 PM Friday 11th August 2023.
This message can be shared across many platforms. If the interested and you are not a Made In Kenya adoptee kindly first apply for the MIK mark on our website after approval you will be considered for this opportunity.
NB: Due to the many people trying to open the link simultaneously, it may take a while for you to access it or you may get an error. In that case, just give it some time and try again later.
Kindly note that we have limited spaces available, and requests will be considered on a first-come first-served basis.
NB: You now have an option to also advertise on NMG's digital platforms for 5 days, click the link below to see more details and pricing.
APPLY: https://forms.office.com/pages/responsepage.aspx?id=WzYu7Fwz6U-epM_qZCnafk6rpe-_rjRNhabBUgQYzpdUMzc1NzU4MktZNkpQT00wSFNEMUY0TVM4TS4u